Fiberglass Trench, Sump, & Duct Work
Custom fabricated to meet specific needs and requirements.
Fiberglass Grating & Structures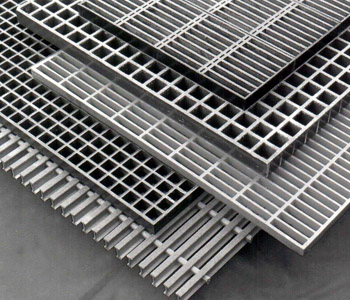 We offer multiple sizes of grating and structural shapes, in a wide variety of colors. Anti-slip surfaces on grating offers solutions to any safety concerns.
Fiberglass Platforms & Stairs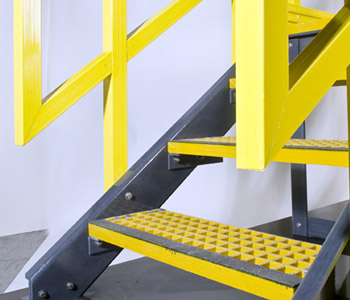 Using our grating and structural shapes, we can complete custom platforms and staircases, shipped in prefabricated sections for easy field assembly.
Fiberglass Ladders & Handrails
Our fiberglass ladders and handrails are corrosion resistant and meet all OSHA requirements. Systems can be custom fabricated to meet any specific design needs.
Fiberglass Doors & Frames
Perfect solution over traditional steel doors, in corrosive environments. Doors are manufactured to order and are available in various sizes, including double doors, and UL approved fire rating.
Fiberglass Shelters & Enclosures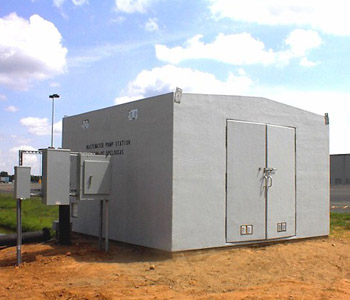 Ideal for plant control rooms, guard shacks, or chemical storage rooms. Buildings are available in standard and customs sizes to meet your needs.
RESOLITE Roofing & Siding Panels
Fiberglass panels are designed to withstand extremely corrosive environments with a wide range of colors, finishes and profiles. Panels are adaptable to many building applications. FRP Gutters and Down-spouts available as well
Fiberglass & Polyethylene Tanks
Utilized for the storage of corrosive and non-corrosive fluids and designed to resist specific chemical environments. Standard capacities range from 50 to 30,000 gallons. Custom sizes are also available.
We're Dedicated to Helping Our Clients
Serving all of Indiana, including Indianapolis, Fort Wayne, and Evansville as well as Louisville, Kentucky.
Please fill out our contact form or call us to discuss how WYN Industries can help with your next project.
Call
Contact Form
Email