Fiberglass Tank Repair & Restoration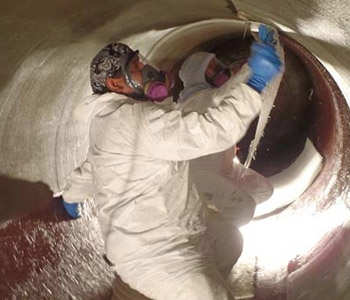 Restoring a corrosion barrier in existing fiberglass tanks will extend the service life and is beneficial in confined spaces, where new tanks are not an option. We also repair / replace most fittings, flanges, couplings, and manways.
New Corrosion Barrier
Exterior Gel Coat for UV Protection
Repair Cracks and Punctures
Remove Old Fittings
Resins Selected for Specific Chemical Application and Optimum Corrosion Protection
Install New Fittings
Cost effective over buying a new tank
Minimal Downtime
Extends the service life of the existing tank
Our Service Professionals are Certified in OSHA Safety Standards and Procedures.
A written Safety Program is Available
We Provide Visual Fiberglass Tank Inspections
Fiberglass Containment Linings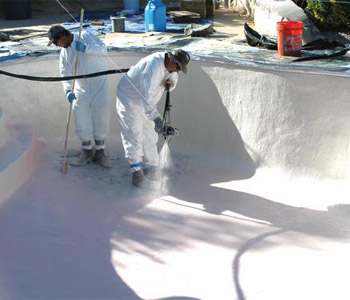 Linings installed on floors, trenches and pits designed to eliminate potential cracking, making it idea for a "true" secondary containment as required by EPA standards. An anti-surface can be added for safety.
Protection of surfaces against chemical attack
Long Lasting
Corrosion Resistant
Fiber Reinforced
Resin Systems Selected for Specific Chemical Exposure and Optimum Resistance
Hand Applied to Assure a Total "Wet Out" and Maintain Thickness Tolerances
Anti-Slip Surface (Optional)
Standard Colors - White or Gray (other colors are available)
Superior Performance Over Other Traditional Non-Reinforced Coatings
Applied Over Concrete, Steel or Wood Surfaces
Meets or Exceeds EPA Standard for Secondary Containment
Seamless

As a Rhino Linings Industrial Applicator we stand by our name continuing to provide "Whatever You Need"! Our Rhino polyurea applications provide effective solutions in corrosive, abrasive, impact, and slip environments.
Tank PVC Lining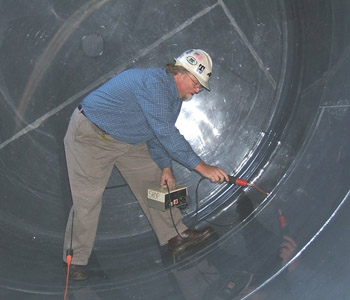 PVC Tank liners are fabricated and sealed using top quality materials to suit your needs. An additional option to extend the service life of your chemical tanks.
Platform & Handrail Installation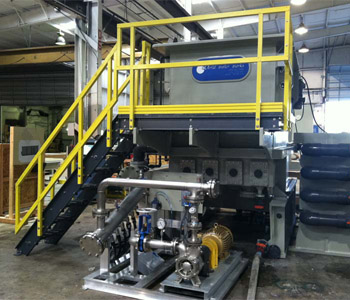 Fiberglass handrails are corrosion resistant and meets all OSHA requirements. Fiberglass handrails can be fabricated and shipped in specified lengths or as components. It is also available in side or base mount. Standard fiberglass handrails come in safety yellow.
Additional Products & Services
Fiberglass Pipe & Fittings
Custom Fiberglass & Plastic Fabrications
Plastic Wall Coverings
Fiberglass Weirs, Troughs & Baffles
Safety Tread Cover Installation
Modular Building Installation
Sectional Fiberglass Tank Installation
Floor Crack Repair
Misc. Installation & Repairs
We're Dedicated to Helping Our Clients
Serving all of Indiana, including Indianapolis, Fort Wayne, and Evansville as well as Louisville, Kentucky.
Please fill out our contact form or call us to discuss how WYN Industries can help with your next project.
Call
Contact Form
Email